Lampshade Frames Catalog
Click on links at bottom of page to view Lampshade Frames & Prices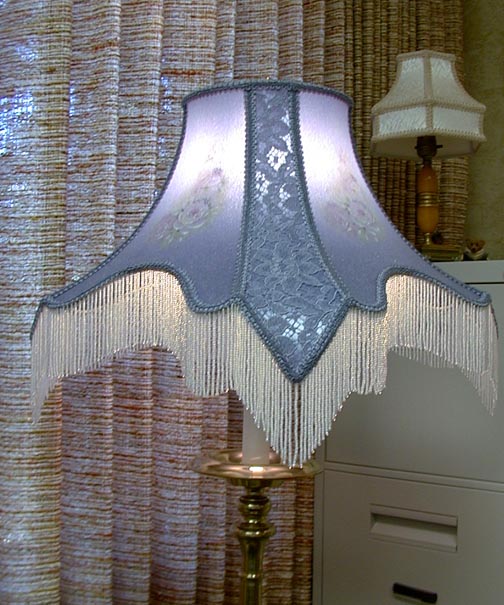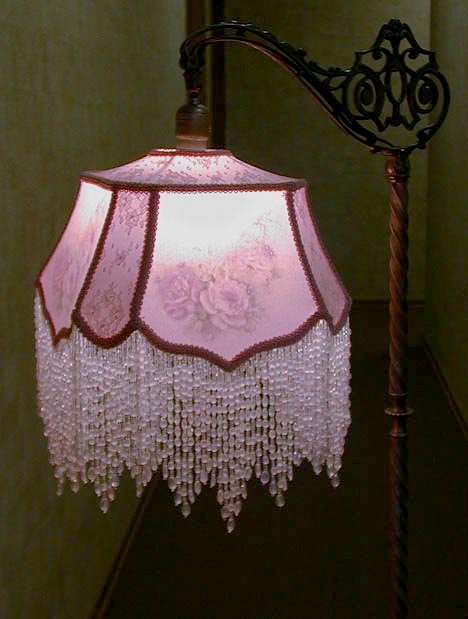 Across-The-Board Woodworks�
Hannah Murphy - Lamps & Lampshades
Toledo, Washington
(360) 864-2945
Toll-free Order line: 1-888-640-LAMP (5267)
April 2010
Prices subject to change without notice.
LAMPSHADE FRAME SELECTIONS
We're still updating this portion of our website to show all the pictures, descriptions, and prices in the same place.
This is a big project, and will take some time.
We're almost finished
Click here to see: Lampshade Frames Directory
We appreciate your patience!
Please read all the information on this page first!
Most frames shown are in stock. Others require from 1 - 3 weeks order time. Many of our washer top frames are now powder coated (a white plastic coating like you see on wire coat hangers). This saves prep time by removing one step from the lampshade-making process - that of painting the frame with a rust-retardant paint.
Orders: Custom orders for lampshades require 50% deposit in advance. Orders for frames only require 100% advance payment. To place an order, call our toll-free order line 1-888-640-LAMP (5267). If we are not currently available, please leave your name, telephone number, and the best time to return your call.
Terms of Sale: For credit card orders through PayPal, go to their website at https://www.paypal.com. Call us first to determine shipping charges.
We accept

credit card payments directly over the phone. Other forms of payment: Cash, check, or money order (returned checks subject to a $15 fee).
Shipping: Frame orders are usually shipped within one or two working days. Custom orders are shipped in 1 to 3 weeks by UPS or Priority Mail.
Note: Many large lampshade frames are considered "oversized" for shipping purposes. Both UPS and the Post Office charge by "dimensional weight" instead of actual weight. In addition, UPS charges additional surcharges for fuel, residential delivery, remote area delivery, insurance, and anything else they can get away with. The post office charges for Priority Mail can be higher depending on your zip code. Most of the time shipping charges seem unreasonable compared to the cost of the merchandise or the weight of the box. (UPS will ship to Hawaii only by "2nd Day Air" which is very expensive.)
Many circumstances determine which is the cheaper way to ship, but you should know that shipping costs can run anywhere from 10% to 150% of the cost of the merchandise. If in doubt, ask me first. Those of you who wish to use PayPal to make payment, call me first to get the shipping charges, because PayPal does not add shipping costs. Actual Shipping charges are paid by customer. If I over-estimate shipping costs, I will refund the difference. If I under-estimate, I'll ship the frames anyway and let you know the difference you owe me. Please understand, I do not add any additional packing or handling fees - you're reimbursing me only for the exact shipping charges that I have to pay.
LARGE FRAMES MARKED "DISCONTINUED" ARE AVAILABLE ONLY IF PICKED UP AT THE SHOP IN TOLEDO, WASHINGTON, UNLESS YOU ARE WILLING TO PAY "OVERSIZED" SHIPPING RATES for either 30 or 70 pounds, depending on the size of the box.
Returns: Unless an error on our part, merchandise may not be returned without permission. No adjustments after 20 days. Buyer pays return shipping and insurance costs on any frames returned within 20 days of invoice date.
Wholesale: We do not sell any of our products wholesale. If you purchase 6 or more frames at one time at regular price, we will allow a 10% discount for quantity. Discount does not apply to sale items.
Safety Warnings: Buyer agrees that any fabric or styrene lampshade can be a potential fire hazard, and agrees to adhere to all labeling guidelines and warnings regarding maximum wattage light bulbs. Buyer will take every precaution, and will hold Seller harmless from all liabilities whatever for misuse or violation.
LAMPSHADE FRAMES PRICES ARE BEING UPDATED... CALL TO VERIFY CURRENT PRICES.
Lampshade Frames Directory (almost complete)
Click on this link if you want to look at all the pictures first: Lampshade Frame Catalog (23 pages, with more coming soon.)
A few More Bridge Lampshade Frames at this link: Bridge Lamp Shade Frames
Photos of many frames are at Large Lampshade Frames and Simple Lampshade Frames
Hannah Murphy Lamps & Lampshades 167 Foster Creek Road, Toledo, WA 98591
Call for more information (360) 864-2945