Gosford Park Lampshades
Announcing our newest series of Lamps and Lampshades;
Exclusive.....
"Gosford Park" series.....
Current estimated completion: 5 - 6 weeks.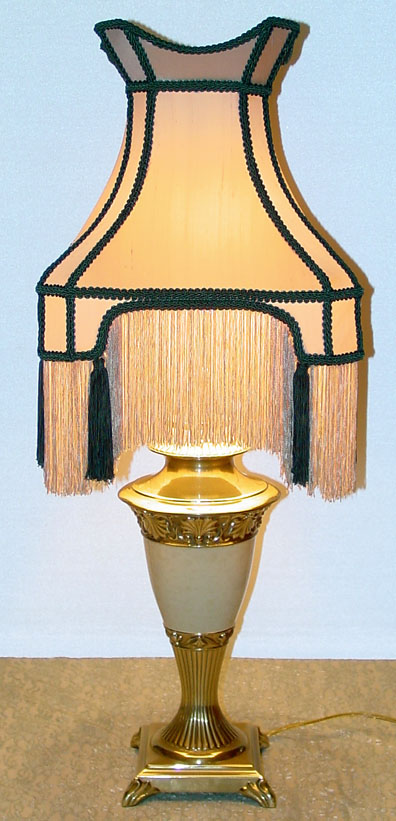 Reminiscent of an English countryside estate, this is the first of our exclusive "Gosford Park" series. The lampshade is by Hannah Murphy, made with a creamy Silk & Taffeta, double lined, with 6" fringe and tassels. The lamp is 16" heavy bronze body with honey accents, and has 3-way switch. All new. Complete lamp and shade $498.00. Limited editions... only six available.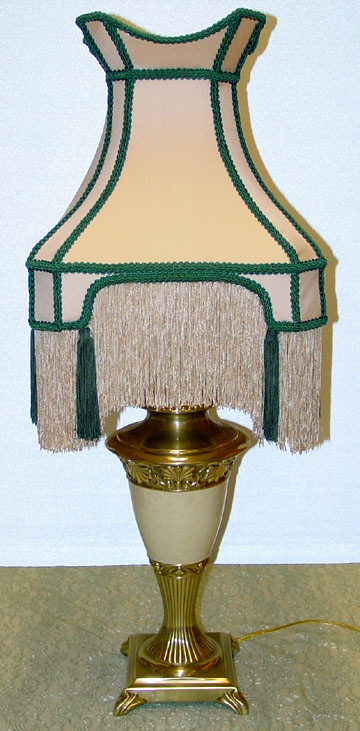 Three more exclusive lampshades coming soon.... the "Hannah", the "Castle", and the "Hearst".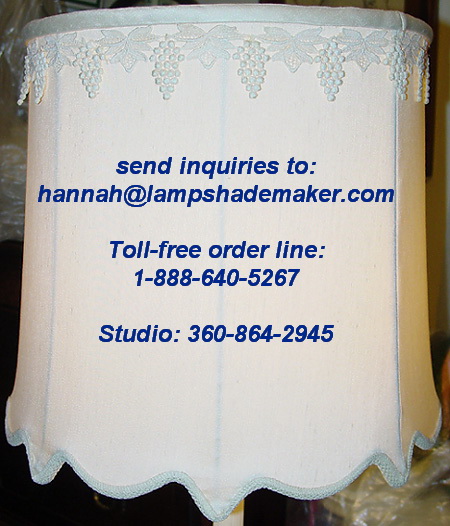 Hannah Murphy Lamps & Lampshades 1-888-640-LAMP (5267)